International Baseball Players and Baseball Cards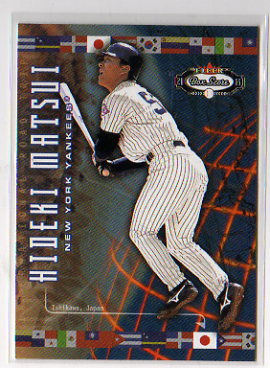 Foreign born players have been a part of the texture of baseball since the 1870's, when Jim McCormick of Scotland, Andy Leonard of Ireland and Al Nichols of England started playing in the National League. This initial trickle of foreign born players has, especially in the last few decades, turned into a veritable flood, as talented baseball players have been imported from the Caribbean, Latin America, Europe, and Asia. These days, a good portion of every major league team is composed of foreign born players, and many of the game's greatest stars, including Albert Pujols, Ichiro Suzuki, Magglio Ordonez, Chien-Ming Wang, Hanley Ramirez, Johan Santana and countless other stars and scrubs hail from places as close as Canada, Mexico and Cuba, and as far away as Japan, Korea, and Taiwan. Each year, major league teams are investing more time and money into international scouting, so this trend looks likely to continue to grow. Indeed, the next round of expansion teams may well include a team from Mexico City or even Tokyo!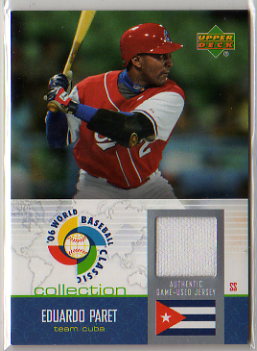 This influx of talent has opened up many opportunities for collectors. For several decades, many of the game's most widely collected players have been international players, headlined of course by the 2001 Bowman Chrome Albert Pujols card that is undoubtedly the most important baseball card issued so far this century. It has also helped to turn baseball card collecting into a truly multi-national hobby. We have seen tremendous numbers of collectors from Venezuela, Puerto Rico, South Korea, Columbia and the Dominican Republic, who build extensive collections of their countrymen. And, of course, the opening of the game to players from Asia, and especially Japan, has lead to a massive influx of new collectors, who have helped to drive the popularity and value of Japanese stars like Hideo Nomo, Ichiro Suzuki, and Daisuke Matsuzaka to great heights.

At Baseball Cards Only, we have a great search tool that allows you to search our vast inventory by Country of Origin!